If you have always wanted to do colourwork, then our new Knit-a-long (KAL) is for you! Join us Wednesday evening, Sept 6 and cast-on the Buggiflooer Hat, the pattern for which is available here: https://www.shetlandwoolweek.com/knitting-pattern/. Everyone is welcome.
Why not take our Fair Isle (and steeking) class to get you started? Learn to knit colourwork, Fair Isle style, and then how to steek, or cut in to your work, a traditional Shetland knitting finishing technique. You'll make a cute mug hug that will get you ready to cast-on the Buggiflooer beanie for our KAL.
Knit the hat in any colour variation using fingering-weight yarn. We recommend Queensland Collection's Shetland Lite.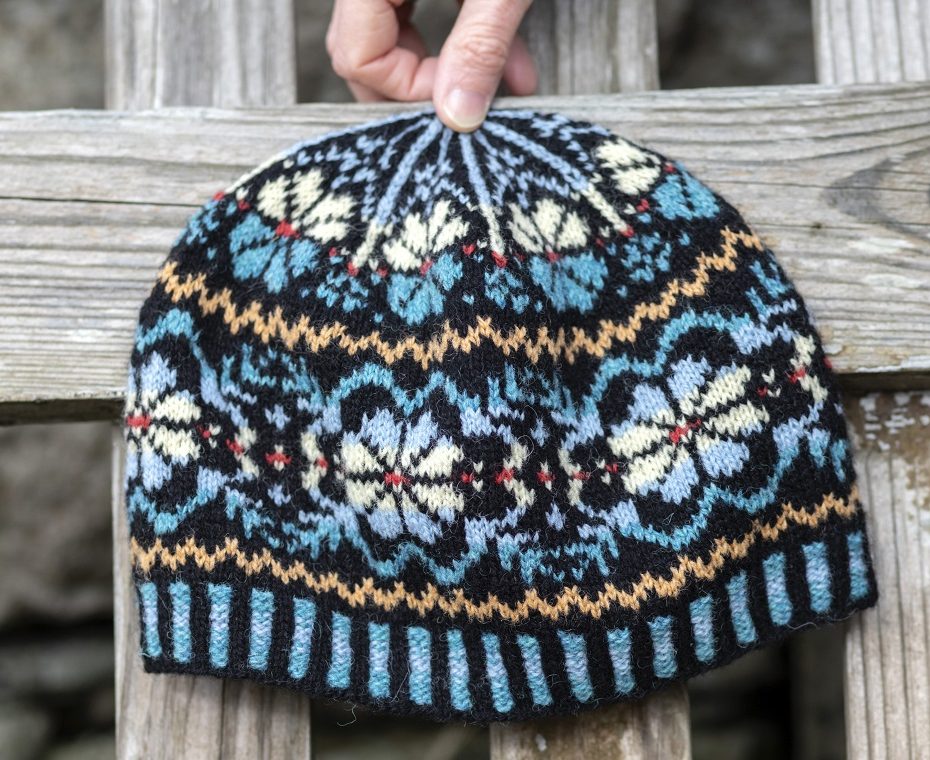 The KAL runs until October 18th when we'll have a Finished Object get-together to show off your new Buggiflooer beanies! Come join in the fun! We can't wait to see your fabulous creations and welcome you to be a part of our friendly community!